Nat bathroom ceramics although it looks small and appears only as a compliment, but has a fairly important role.
Ceramic grout, in general, is indeed functioned as a connector and covers the gap or the side of the ceramic meeting. Its function increases again if it is located in the bathroom area.
In the bathroom area, ceramic grout must be waterproof and not easily damaged so that the water flowing over it does not seep out. If your bathroom is located on the second floor, the water seepage can certainly damage the ceiling and cause water to drip.
The bad effects, more severe damage could have occurred if this was left without repair.
Repairing the Leaking Bathroom Ceramic Grout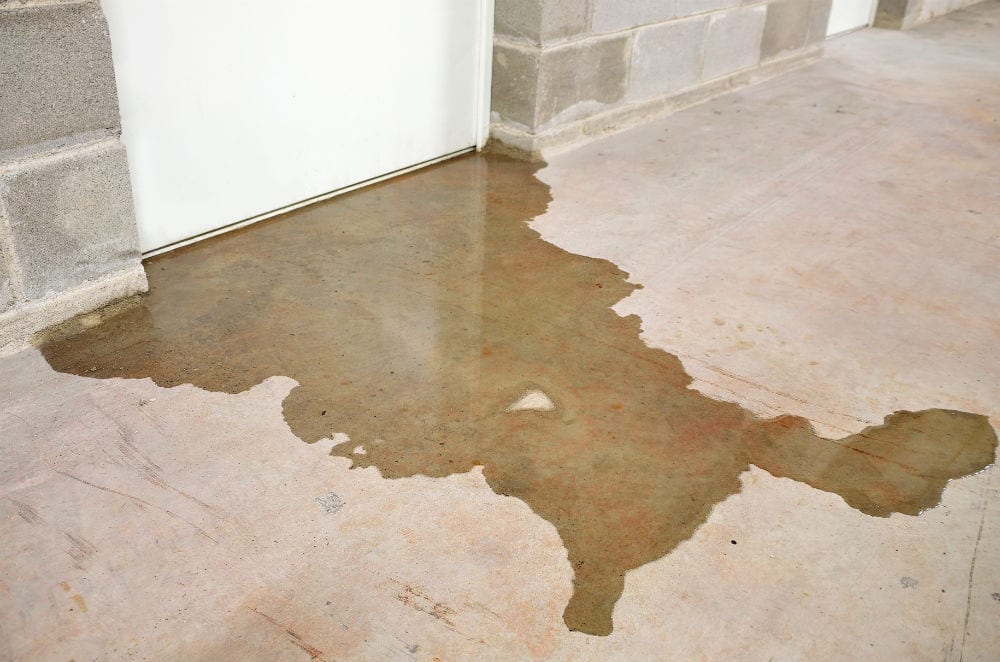 Bathroom leaks are usually caused by old ceramic grout age. The age of ceramics that has worn away gradually erodes and then raises a gap that is a way to absorb water so that it leaks.
This happens often not only in bathroom ceramics but also in grout tiles on the house floor.
Worm animals that hide in grout grout can also be a cause or contribute to aggravating the leak.
On the other hand, if the floor of your bathroom wall is new but has leaked means the leak is caused by something else. For example, it occurs due to incorrect installation of ceramics or improper manufacture.
To fix bathroom ceramic grout which is still relatively new, it's easy. The first step you must do is ascertain whether the ceramic sticks well or not. How to tap using the back of a finger or a certain object.
If the ceramic does not stick well then you have to dismantle forced to do. But if you tap it sounds full, you only need to clean the grout on the leaking area.
After your entire grout is scraped to the bottom, the next step is to clean the grout until it's completely clean.
Mix water and cement to make a waterproof ceramic grout or with a waterproof paint that you brush on a ceramic grout. Leave the liquid open in a few minutes until it really absorbs and dries completely.
If you are sure that the layer of cement or waterproof paint has dried completely, then fill your grout using grout.
After all the grout is completely closed you should not wait for it to dry. Immediately, you clean the remaining overflow cement using a wet cloth or sponge that you have wet with water.
If Leaks Are Caused By Worms and Similar Animals
The grout repair method above was for leaking grout due to old ceramic age and other reasons.
Meanwhile, if the leakage of bathroom ceramic grout is indicated to be caused by animals such as worms, the handling is different. All you have to do is expel the worms first before patching.
It's easy, you only need to flush the bathroom using water mixed with salt. Leave it for a few moments then the worms will come out on their own and die.
Choosing the Best Ceramic Grout Products
It must be understood that the function of ceramic grout is only limited to the gap between ceramics. Not as an adhesive. Although it looks like glue between ceramics visually, but it really isn't.
If you need grout fillers for bathroom ceramics or other damp / wet rooms, choose one that has a high polymer content. The polymer content in grout fillers has a strong adhesion.
In addition to polymers, usually good nat fillers also contain quality sand. The sand chosen as a mixture is a type of silica sand, which is known to be soft and clean.
So if you want a quality ceramic grout filler, then choose a high polymer material.
Although the price is relatively more expensive, but about durability, this material provides a pretty long guarantee.
Keep in mind, in general, powdered grout fillers. To get the right grout, you have to mix it with acrylic liquid. This liquid serves to strengthen the grout filler and is also very suitable for ceramics in wet areas such as bathrooms.
Usually, on each product packaging listed floor space that can be filled. So read and pay attention to the technical application so that ceramic leaks can later be covered perfectly.